A number of people have recently asked me "what is depth psychotherapy?" I thought a metaphor might help.
Remember the BP Oil spill? In April of 2010, the Deepwater Horizon was pumping oil from the bottom of the Gulf of Mexico. Methane gas from the well expanded into platform, where it ignited and caused a massive explosion. The Deepwater Horizon oil rig sank, and 11 people died. The pipe running from the rig to the bottom of the ocean also broke, which created a gushing wellhead that dumped oil into the ocean. Best estimates put the flow at 62,000 barrels per day. Over the course of three months, roughly 4.9 million gallons of oil dumped into the Gulf of Mexico creating the largest oil spill in history.
The oil flowing from the well below created an ecological disaster back on the surface. The largest impact was on the marine life, as the oil killed or damaged various types of fishes, birds, and other animals in the area. The beaches in the southern United States were covered with oil and tar. Food supply, tourism and industry were also severely disrupted.
A massive cleanup effort was immediately put into place. From April to mid-July 2010, controlled fires were used to burn the oil floating on the surface of the water. Oil was also collected from the water with the use of various skimmers. Beaches were cleaned by sifting the sand to remove the tar balls and digging out the tar mats. Wildlife was treated by various environmental groups.
Cleaning up the surface was obviously a very important task. However, the broken well at the bottom of the ocean continued to leak for 3 months. Efforts to remove the oil from the surface of the ocean were a task of Sisyphusian frustration as long as oil gushed from the bottom of the ocean. As months of failed attempts to repair the broken well plodded on, I recall news commentators crying, "Why is this taking so long? We can put a man on the moon, but we can't stop a leaking pipe?" Fixing this bleeding wound deep below the surface of the ocean was far more complicated than everyone anticipated.
I think about this incident when I try to explain depth psychology.
Water is a common metaphor for the unconscious. We see things pretty clearly on the ocean's surface. But when we plunge underwater, the whole world changes. Our vision gets blurry, there's not as much light, and the surroundings seem strange and mysterious. Including the Deepwater incident in our metaphor, we see that just as a broken well on the ocean's floor can create a huge environmental disaster on the water's surface, so too can the brokenness deep in our psyche cause tremendous problems on the surface of our lives. We can spend enormous efforts cleaning up the visible problems, and never address what's broken deep inside of us.
In fact, many of us have spent a lifetime avoiding these inner wounds. We've covered them up, compensated for them with frenetic activity, or simply pretended they weren't there. We almost believe they disappeared. Almost… But the leaking oil that keeps floating to the surface lets us know there's something broken down below.
To "repair the broken pipe," we first have to acknowledge its existence. We must grow tired of our oil scraping tactics, and look hard at what's actually going on down below. Next, we have to venture down into our depths and address whatever we find.
Easier said than done!
The water is cold and murky, and we're enveloped by the leaked oil. It's hard to see, and easy to get lost. Even when we find the broken pipe, we still don't know how to "fix it." We use our old, familiar techniques, and they fail us. We are met with frustration. We feel inadequate. We battle with hopelessness. At times it feels like we're downing down there.
Depth work often feels that way. Venturing down into the unconscious to repair our deeper wounds can feel overwhelming. Progress is slow and includes many starts and stops. People often ask "How long is this going take?" And my response is, "How long did it take you to get here?"
Yet over time, we do make progress. That's the good news. It's hard to see in the moment, but the further we go, the more clear our hindsight becomes. We look back and see that we are a different person than we were a year (or even a few months) ago. These are glorious realizations.
The truth is, we are never completely "fixed." Yet we do start noticing how much we're coming alive. We feel a new sense of purpose, meaning and hope. The oil that's been leaking in our psyche is actually "black gold." It's valuable material. The recovered oil is actually our energy source – a hidden wellspring of strength and passion we didn't know existed. As we work on our inner brokenness, the oil (energy) stops bleeding out and creating havoc in our lives . Instead, this energy begins working for us, empowering us to live the life we were created for.
Though depth psychology is a slow and difficult path, the richness of life we gain through it is well worth the journey!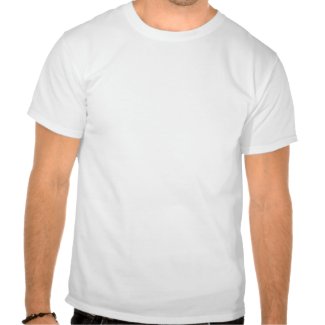 I just put the finishing touches on this new web site. It was hard! For years I had a place mark that said "full site coming soon." I kept putting it off. For some reason, I didn't want to dive in to the project.
I told myself that this was because I didn't understand web technology. That's true, but not all true. I like diving into technology and learning new skills. What I found out once I sat down and began working on the site, was the technology was fun. The challenge came from writing the content – defining who I am, what I believe, how I approach therapy, what I think is important. In other words, why I think people should pay good, hard earned money to come talk with me.
Writing a web site, it turns out, is a lot like therapy. It's tough figuring out who you are, what you know about yourself, and how you would describe that to someone else.
I often say that the biggest challenge for me as a therapist is courage. It takes courage to step into dark places, to hear painful, heart wrenching stories, and challenge people's definition of themselves. Proverbs talks about, "Faithful are the wounds of a friend." But I don't like wounding people, even if it's to help them grow.
I think courage is also the most difficult thing for my clients. It takes tremendous courage to step into the darkness of the unknown, and face whatever they may find. Some of my clients are the most courageous and inspiring people I know. I feel like it's a tremendous privilege to work with them.
Writing a web site is hard. Writing a blog post – not so much. I hope people visit my web site to find out more about my practice. But I doubt many people will my blog. I love the shirt that says "More people have read my t-shirt then your blog." I realize that will be true of this blog as well. But I'm OK with that. I've come to terms with the fact that what I do will never have broad appeal. Christian Depth Psychotherapy is not well suited for the mass market. But I do hope that blogging will give me a chance to express some of my thoughts, feelings, & passions for good soul work, and for the God that made and loves our souls.